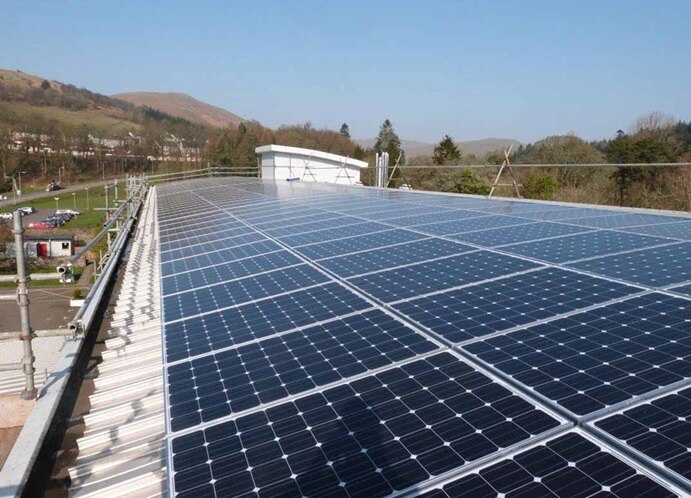 Dumfries Photovoltaic | Circuit Protection
Dumfries and Galloway Council's investment in solar PV are to reduce its carbon footprint and energy costs in line with the Scottish Government targets set out in the climate change (Scotland) 2009 Act.

The contract covers primary schools, secondary schools, ice rinks, swimming pools and other buildings. To date, the council has saved about 500,000kWhr of power and generated 600,000kWhr.

With each installation varying in size, the project manager for JB McCormick, Eric Thomson, selected us because of the company's modular solution for the control and circuit protection.

We offer various sizes of AC and DC rotary handle switches, a DC1000V din rail rotary switch, a 4 pole type B RCCB, surge protection devices, photovoltaic fuse carriers and fuses and metering. The solutions are housed in different sized enclosures.

Says Chris Wood-Gee, sustainable development team leader for the council: "As long term owners of the buildings, we needed robust and reliable installations. Local company Solway Solar, who won the contract, demonstrated that they had selected high quality equipment for the entire installation including the control and circuit protection supplied by Hager."
Hager products used in this case study
Get inspired and discover how you can use our electrical installations in your next project!
Discover

Similar case studies
Enjoyed what you read? Below are similar case studies where we provided an ideal solution for a variety of projects!