Catalogues
and Brochures
Discover all our documentation
and download what you need in one click!
Discover our latest catalogues
Below you will find our catalogues and brochures that you can download.
Hager
eCat App
Our eCat app gives you access to our full electrical product range, with technical documents and data sheets, along with all of our brochures and catalogues. All accessible on your phone or tablet.
Download the app today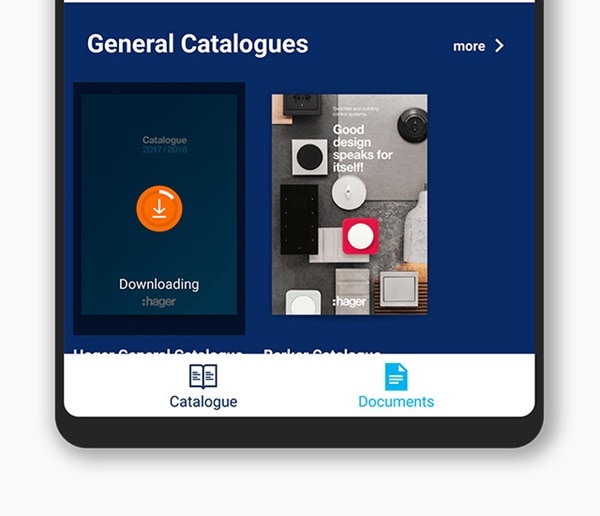 Download catalogue & brochure PDF's for offline use
All of our product catalogues and technical documents are available to download and send to customers and colleagues.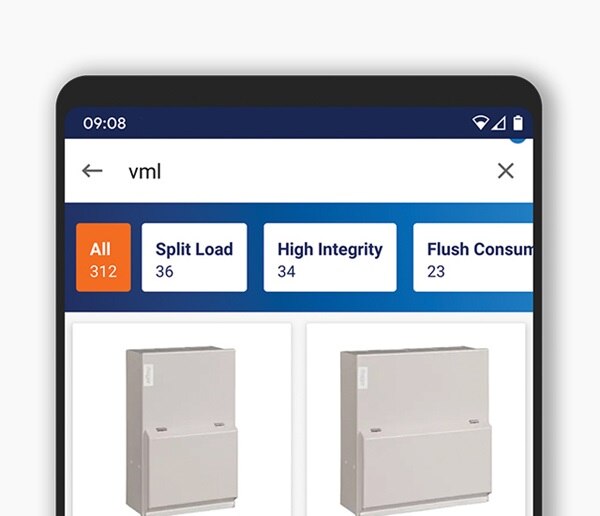 Easily find products
Our e-Cat App makes finding products quick & easy. Search through the app by part reference or simply by keywords like 'MCB' or 'consumer unit'.
Check prices & download technical documentation
Easily get the information you need on the go! Our e-Cat app provides access to our prices and technical documentation all in one place.
of
Our product catalogues
Need more information on our range of products?

Each catalogue features the full range plus features, benefits, technical info and everything else you need to know.
At a Glance Documents
These flyers offer a quick snapshot of information about each product area.
Everything you need to know that makes our products unique.
At a Glance | Arc Fault Detection

At a Glance | Cable Entry Plates

At a Glance | Design 10

At a Glance | Design 30

At a Glance | Hybrid Board

At a Glance | Invicta TP&N

At a Glance | Klik LCM

At a Glance | Overload Protection

At a Glance | RCD Types

At a Glance | Sollysta

At a Glance | Surge Protection 
Technical Guides
Download our technical documents below.
Bitesize Guide | 18th Edition 

This guide covers several main topics regarding the upcoming changes with the new 18th Edition regulations.