These are challenging times. We understand that you may have questions or concerns. Our priority is to support you as easily and as quickly as possible.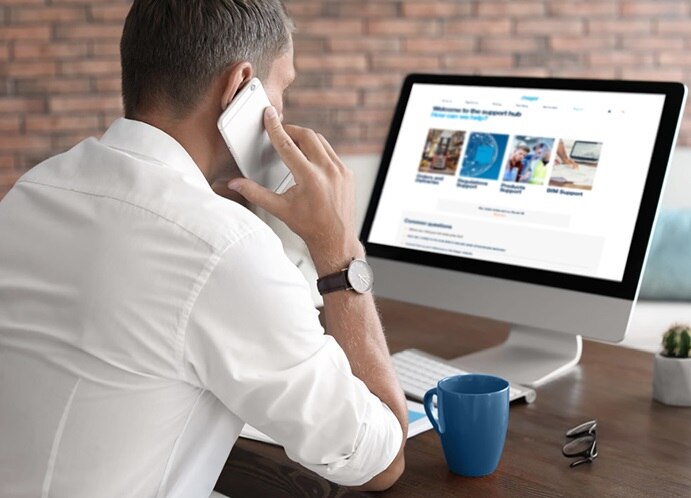 Dear cus­tom­ers & part­ners,

At Hager we are care­fully mon­it­or­ing the evol­u­tion of the coronavirus Covid-19 pandemic and act­ing ac­cord­ing to man­dat­ory gov­ern­ment in­struc­tions. Even with the un­pre­dict­able nature of the situ­ation, we con­tinue to take ap­pro­pri­ate meas­ures to en­sure safety for our em­ploy­ees, cus­tom­ers & part­ners and mit­ig­ate as much as pos­sible the im­pact on our cus­tom­ers.
Be­low are sev­eral steps we are tak­ing that aligns with the man­dat­ory in­struc­tions provided by the gov­ern­ment.

• We are fol­low­ing strict san­it­ary & hy­giene re­quire­ments at our site
• Cus­tomer vis­its and ex­ternal meet­ings will be con­duc­ted via re­mote meth­ods
• Work­ing from home is en­forced where pos­sible

The above meas­ures en­sure that our Cus­tomer Sup­port and Tech­nical Sup­port Centres across the dif­fer­ent mar­kets are as op­er­a­tional as pos­sible and en­able us to sus­tain end-to-end cus­tomer sup­port.

We con­tinue to mon­itor the situ­ation very care­fully and will take ad­di­tional meas­ures as needed as the situ­ation evolves in line with man­dat­ory gov­ern­ment in­struc­tions.

We are do­ing all we pos­sibly can, given this crisis situ­ation, to sup­port you and man­age any un­ex­pec­ted delays in our ser­vice.

Thank you for your trust and loy­alty. Take care of your­self and your loved ones.
Last updated: January 2021
How we can support you
Discover how we can support you digitally
To try and lessen the dis­rup­tion of the Coronavirus out­break, we have a vari­ety of tools
and re­sources to sup­port you dur­ing this dif­fi­cult time.