Adding locations and boards to projects
Location of the Project structure tree
hagercad.pro's Project structure tree panel allows you to create new locations or boards to match the structure of your project. This function allows you to separate materials, designs, diagrams and quotes in each new location.
For your convenience, the Product structure tree panel is available in all key areas of the software to enable fast and efficient navigation.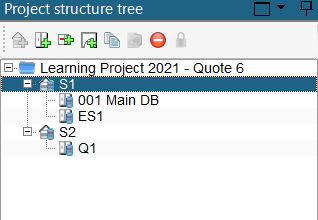 Creating a location or board
To create a new location or board, select the top of the tree (this is usually the name of your project) and then use one of the available location options shown in the image below.

The available options are:
Sub-division
Board
Pipeline
Room
Locking a location
When you have completed all elements of your design and want to lock a location/board to a read-only state, use the padlock icon in the menu or right-click on the location/board and select 'Lock the location' option.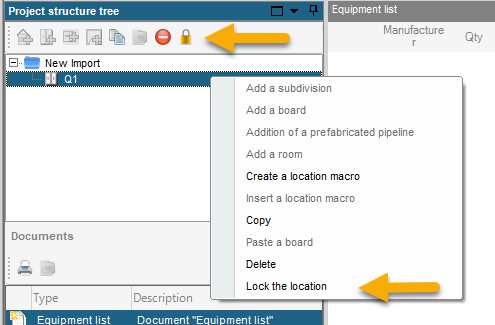 Duplicating quantities in a location
When creating projects for multi-residential, hotel or similar environments, you might find the need to design a single board and increase the quantity to ensure all associated materials are correctly reflected in the quotation. To do this, select the board in the Product structure tree and then update the quantity value in the General information properties.