Sollysta Wiring Accessories for the Education Sector
Hager's Sollysta wiring accessories offer a comprehensive range of Part M compliant products suitable for education based projects.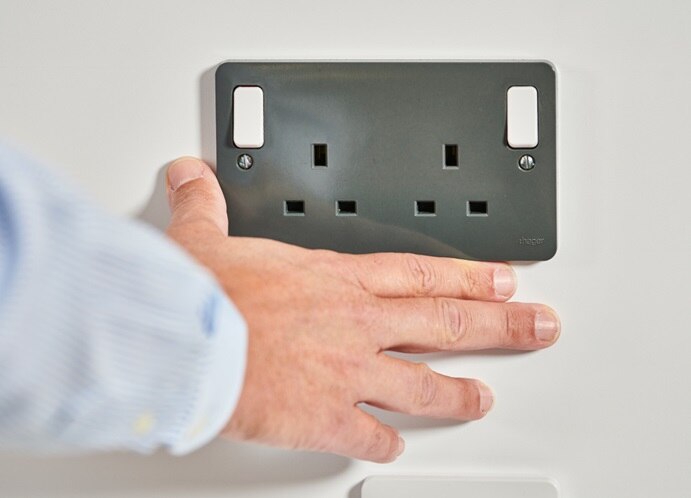 Hager's Sollysta wiring accessory ranges provide solutions for a variety of needs, while also including many features that ease installation for the installer. In addition, the wide range includes Hager's Part M compliant wiring accessories.
A host of beneficial features aimed to save time on site and provide quick installation are built into the range. As a hallmark feature of the Sollysta range, terminals are designed to face in the same direction with lead-ins for wiring. Furthermore, backed out screws are held captive to prevent loss, while wire end stops and clear identification all help make wiring and cabling much easier.
One of the essential requirements of the BS 7671 Wiring Regulations is to provide basic protection against electric shock. Sollysta sockets have a unique patented shutter system that enhances safety by making it difficult to defeat the mechanism.
Approved Document M provides information about the ease of access to, and use of, buildings, including facilities for disabled visitors or occupants, and the ability to move through a building easily including to toilets and bathrooms. As far back as April 2001, maintained schools ceased to have exemption from the Building Regulations. At present, it is now widely understood that wiring accessories have their part to play in aiding compliance with Part M.
Hager's Sollysta wiring accessories offer a comprehensive range of Part M compliant products such as socket outlets with outboard rockers and switches with wide rockers for ease of use. All are supplied with stylish grey face plates made from urea which has inherent anti-microbial properties and white rockers for ease of visual recognition.
Extensions to the range to ensure a consistent aesthetic include a choice of fused spur units and a single gang plate 50A switch for use with cookers in domestic science teaching areas. The range also features a twin socket with twin Type A USB ports with device recognition for fast charging of portable devices.
Most recently, Hager has worked alongside ORBS Electrical with main builder, Morgan Sindall Construction to specify Hager's grey and white Part M offer throughout Kings Heath Boys School in Birmingham. Being a key framework supplier for Morgan Sindall, Hager has had the opportunity to work with them on several educational projects.
"This is one of many midland based educational projects that we have secured with our range of Sollysta Part M accessories this year," says Paul Bennett, Project Sales Manager for the Midlands.
For more information, click here to download Hager's Wiring Accessories Catalogue.