New Residential Distribution Catalogue Now Available
Our new Residential Distribution Catalogue is now available to download. Included is everything you need to know to make an educated decision on your next 18th Edition install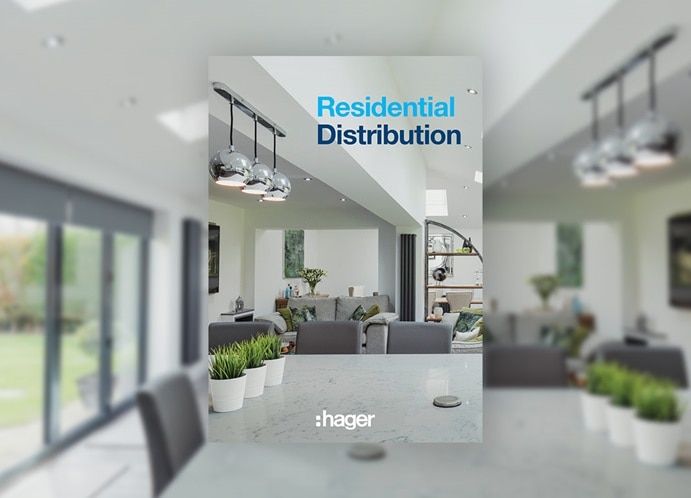 Hager Residential Distribution Catalogue
Check out all of our 18th edition compliant offers
Hager's new Residential Distribution Catalogue provides contractors with all the information they need to know for choosing their next 18th Edition install in 2019.
In the front you'll find in-depth technical info on RCD Selection, Surge Protection, Overload Protection, Arc Fault Detection and more. Towards the end of the catalogue, is a comprehensive overview of our 18th Edition residential distribution boards and protection devices. The catalogue was created to help ease the transition into the new 18th Edition wiring Regulation come January 2019 so contractors know what board to look for.

Our range of Design Consumer Units is always expanding too - we now have a full range of 100A rated boards, as well as boards with Surge Protection and Arc Fault Detection fitted.
Want to learn more? Click the image above to download our new catalogue!
Download a copy for yourself
Res­id­en­tial Dis­tri­bu­tion Catalogue

Everything you need for the next install

pdf

4.53 MB